Sign here to fight the pandemic
(2021)
A data-viz analysis of petition trends on change.org platform
Role: Data collection, Dataviz
Client: Politecnico di Milano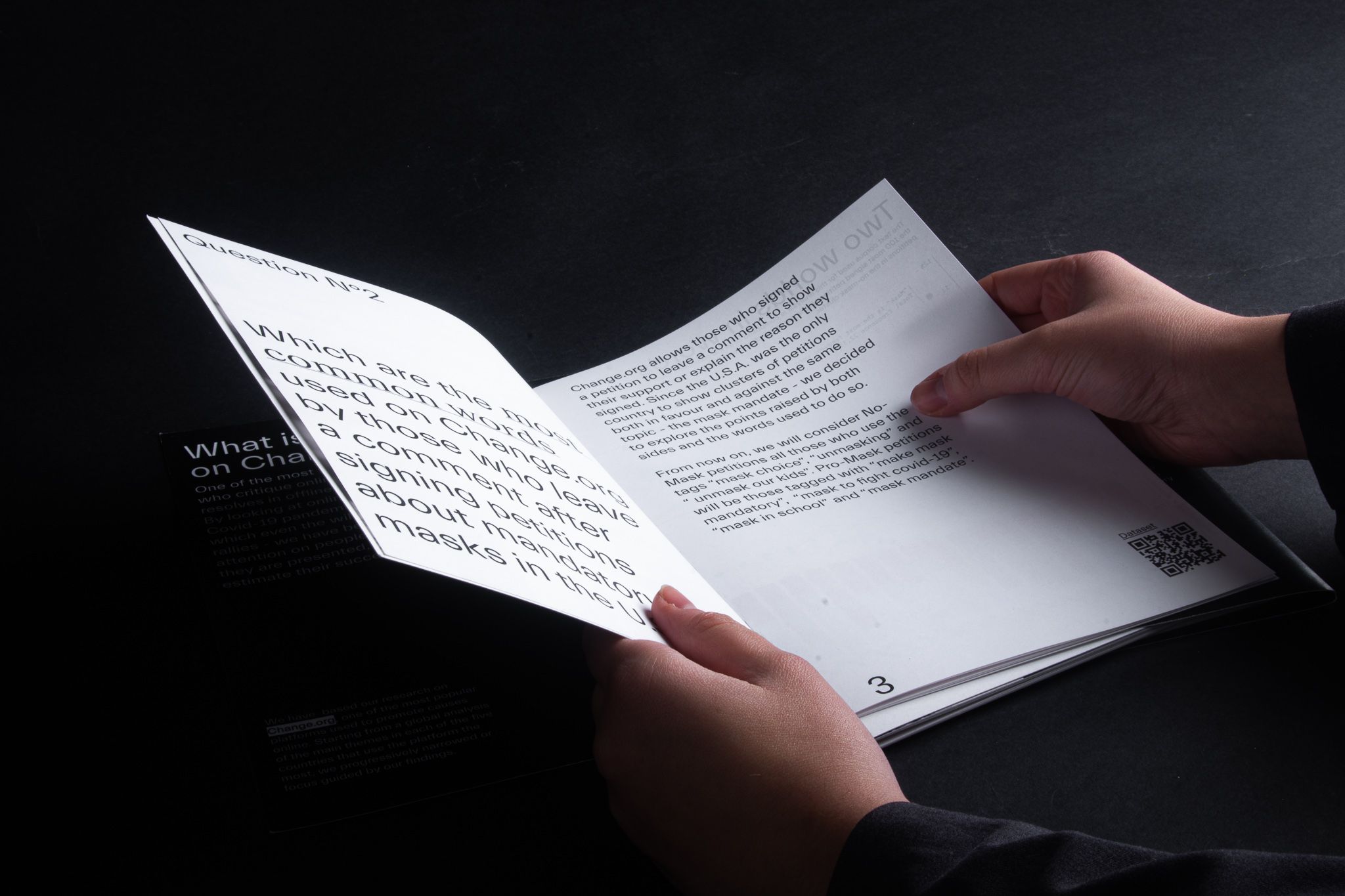 What happens when a global health emergency disrupts people's needs while preventing them from taking to the streets to demand their rights? Here, in times of lockdown, a viable alternative is provided by the Change.org petition platform.
Slacktivism is the practice of supporting a political or social cause through social media or online petitions, characterized by involving minimal effort or commitment. The goal of Sign here to fight the pandemic was to analyze online slacktivism, define three research questions, collect data, and return visualizations which would help the user understand what's being questioned. From the analysis of the petitions, three questions arose:
What topics are most frequently associated with Covid-19 in Canada, Great Britain, India, Italy and the United States in petitions posted on Change.org?
What are the most common words used on Change.org by people who leave a comment after signing petitions on mandatory masks in the United States?
What are the most common subjects and graphic treatments of images used in U.S. petitions on mandatory masks on Change.org?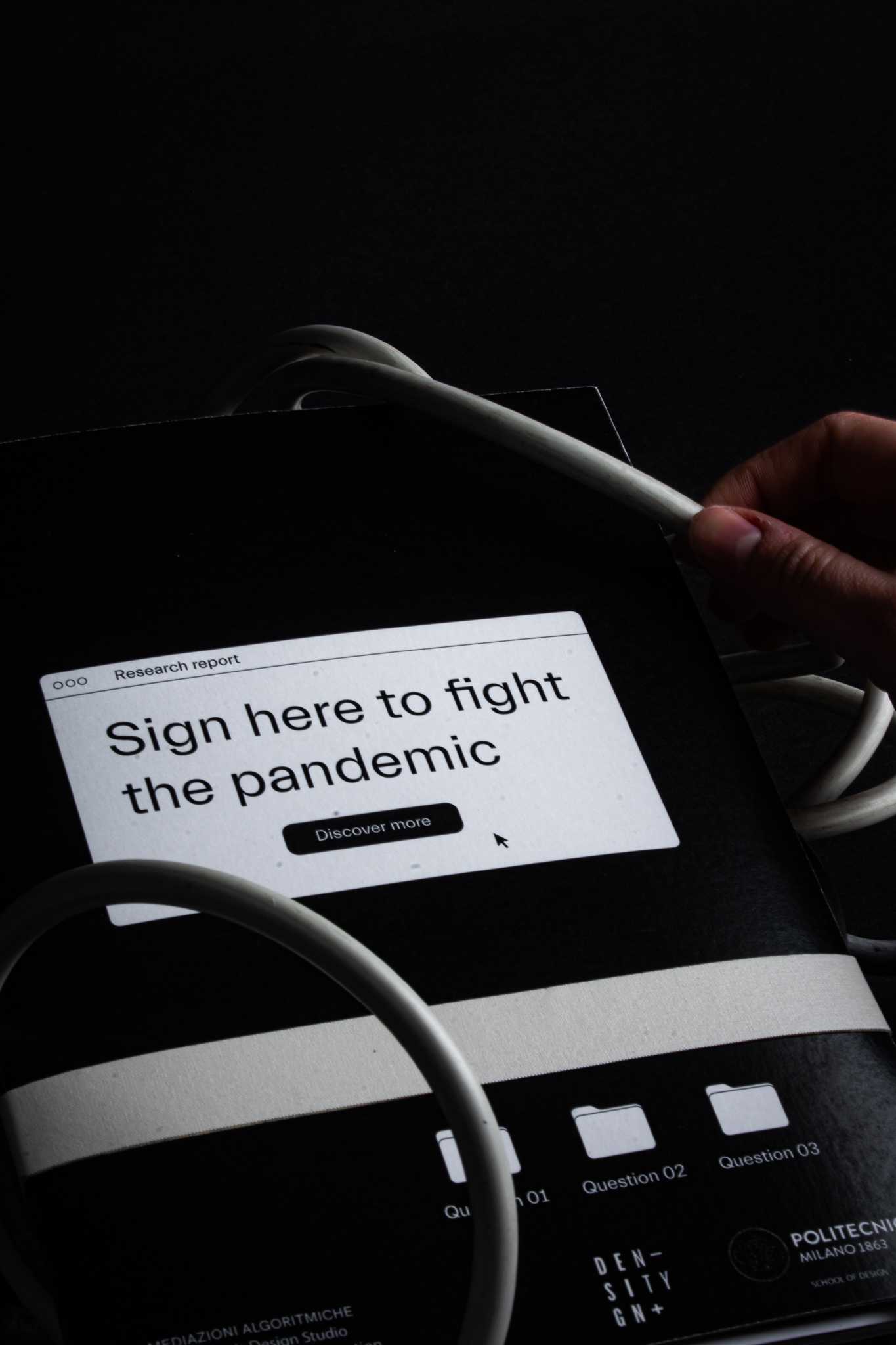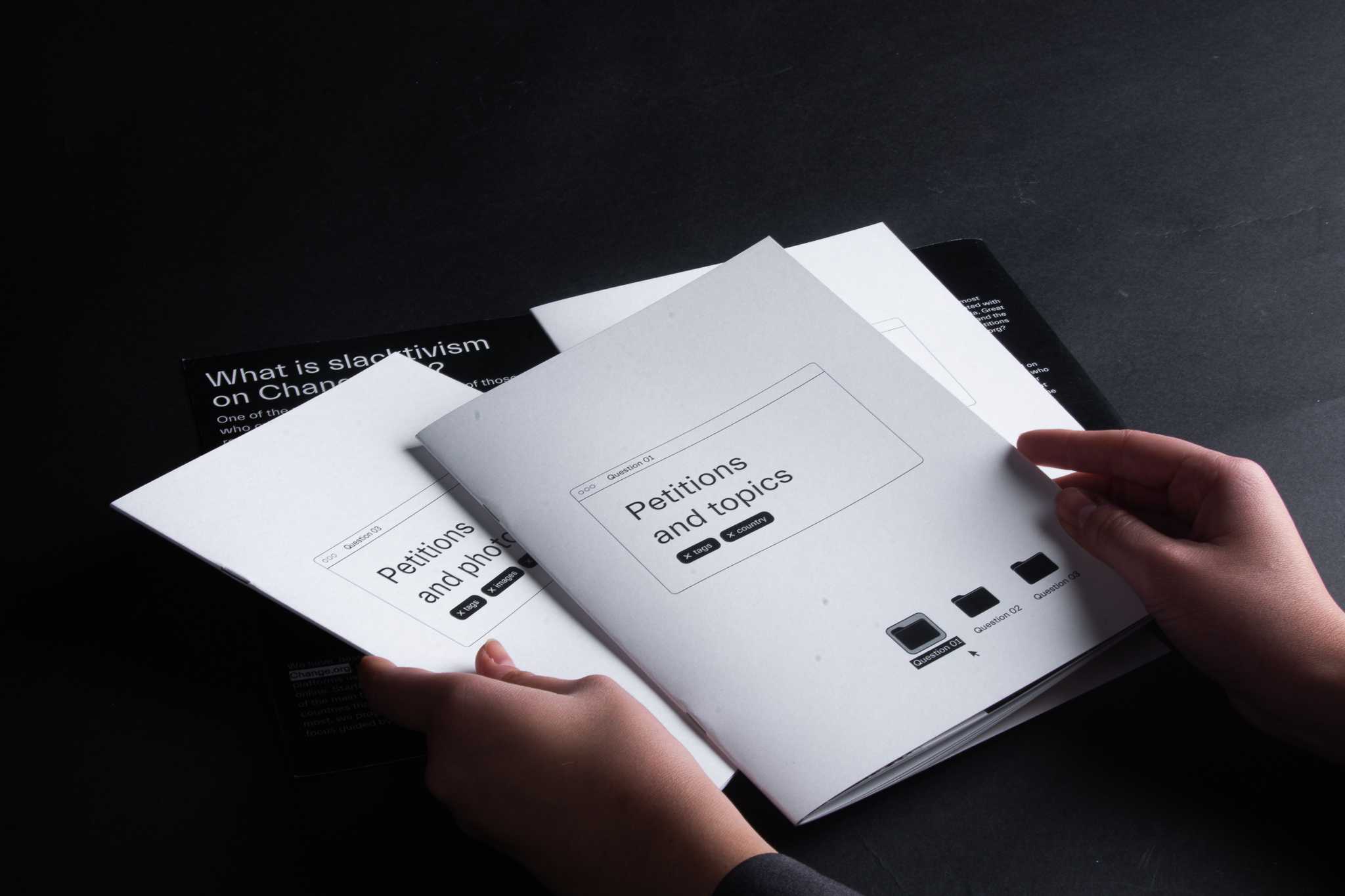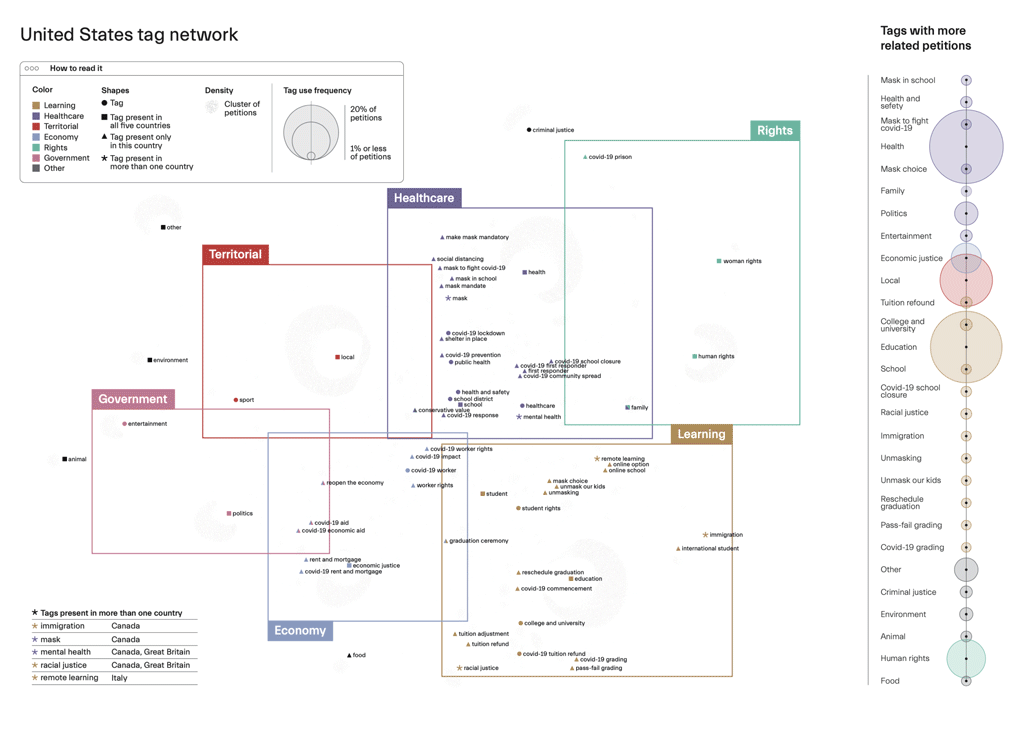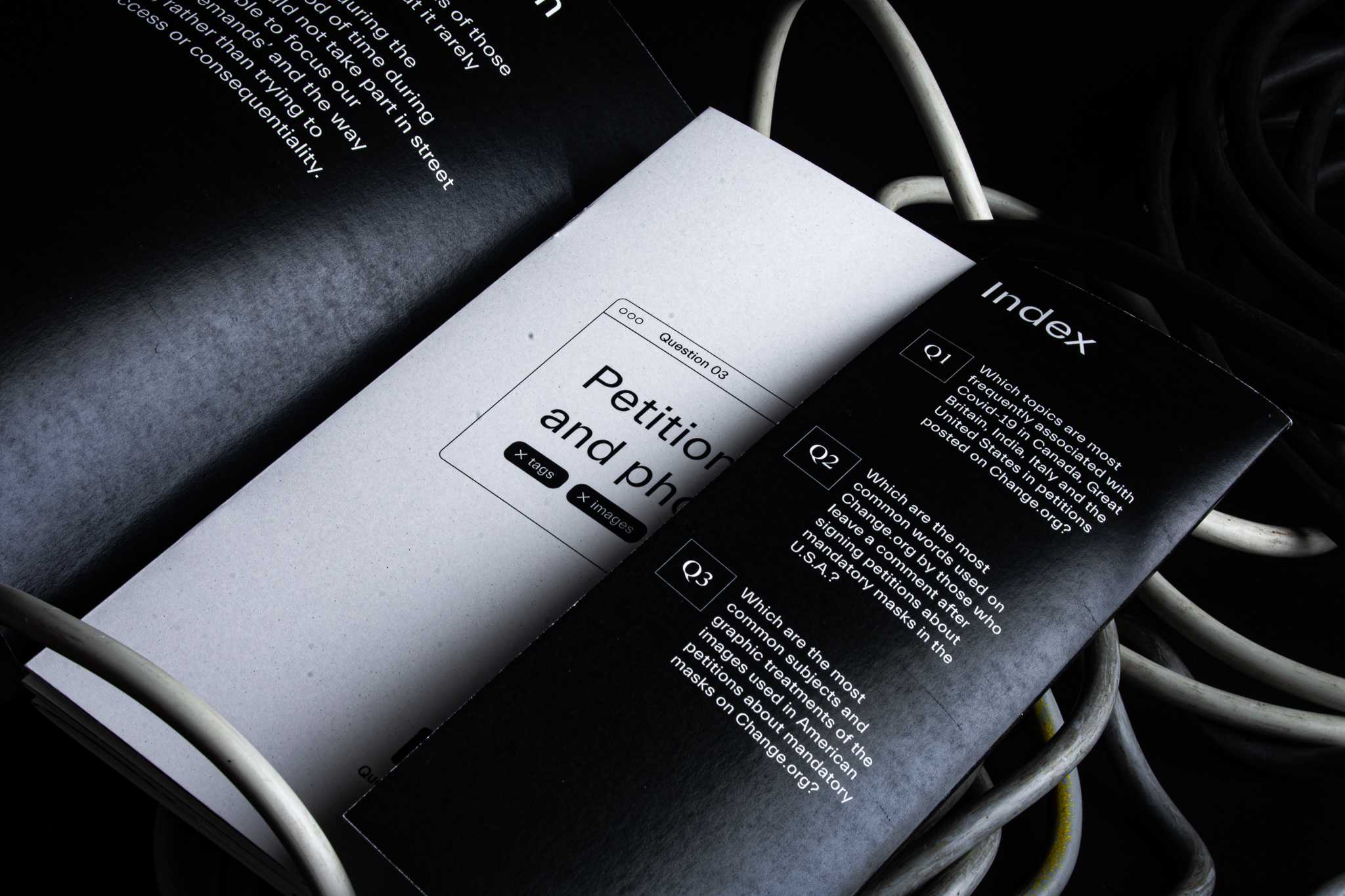 Data scraping
Scraping data from scratch was part of this project. We developed a Python scraper, exploiting change.org REST API, thus collecting data from more than 200k petitions. For each research question, a protocol was developed to define each step from the question to the final visualizations.
In the GitHub repository, you can find the Python scraper for this project.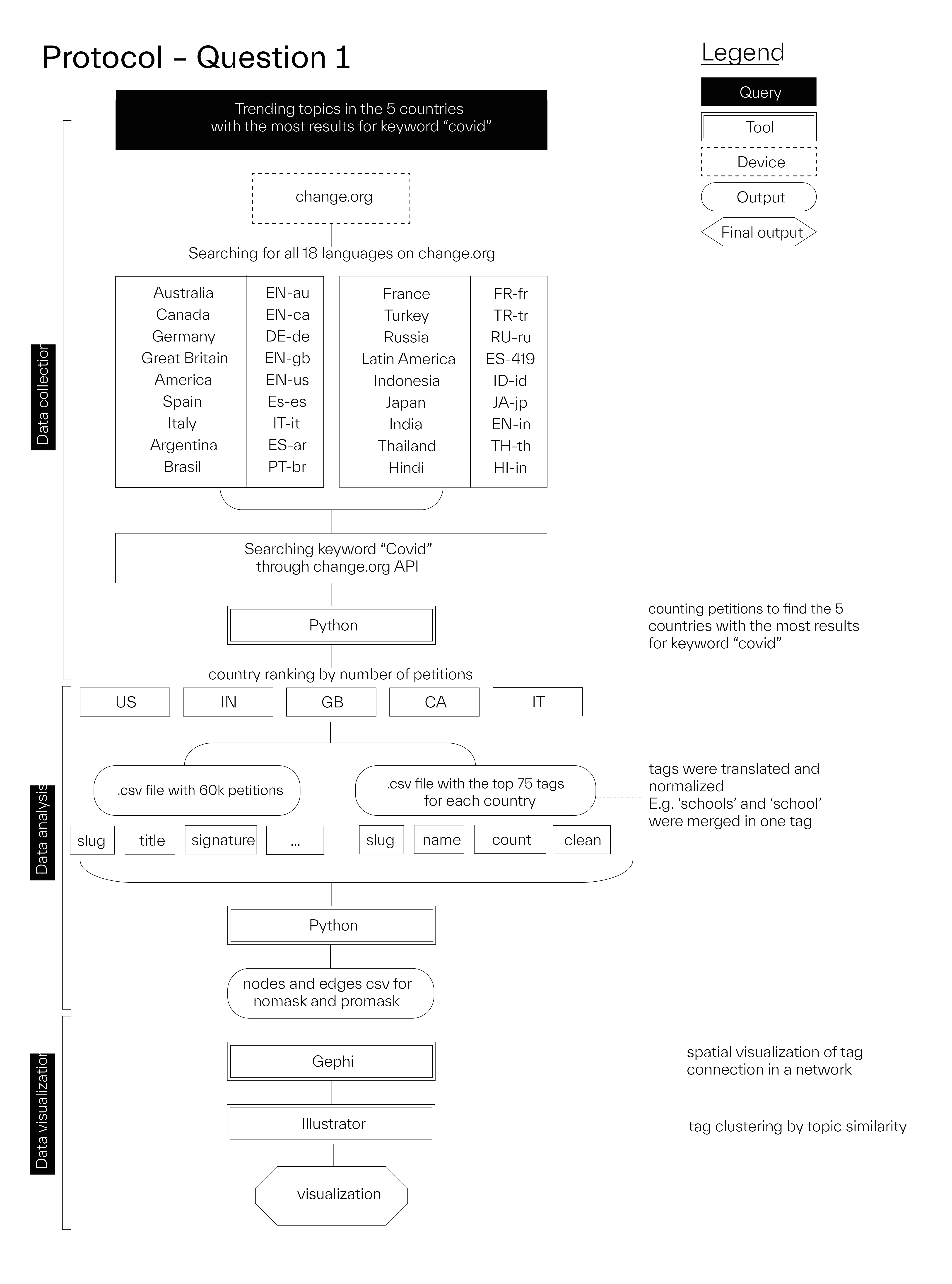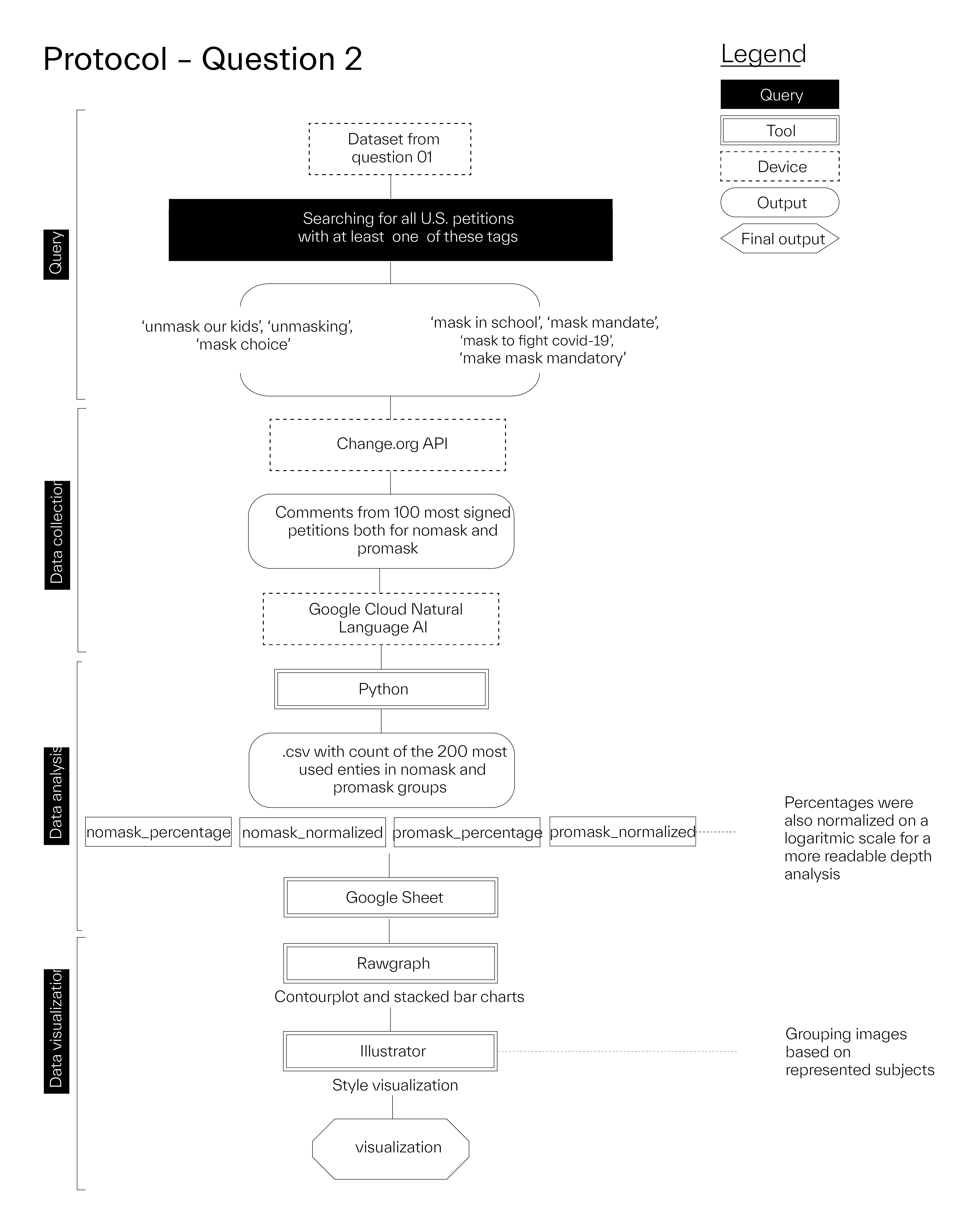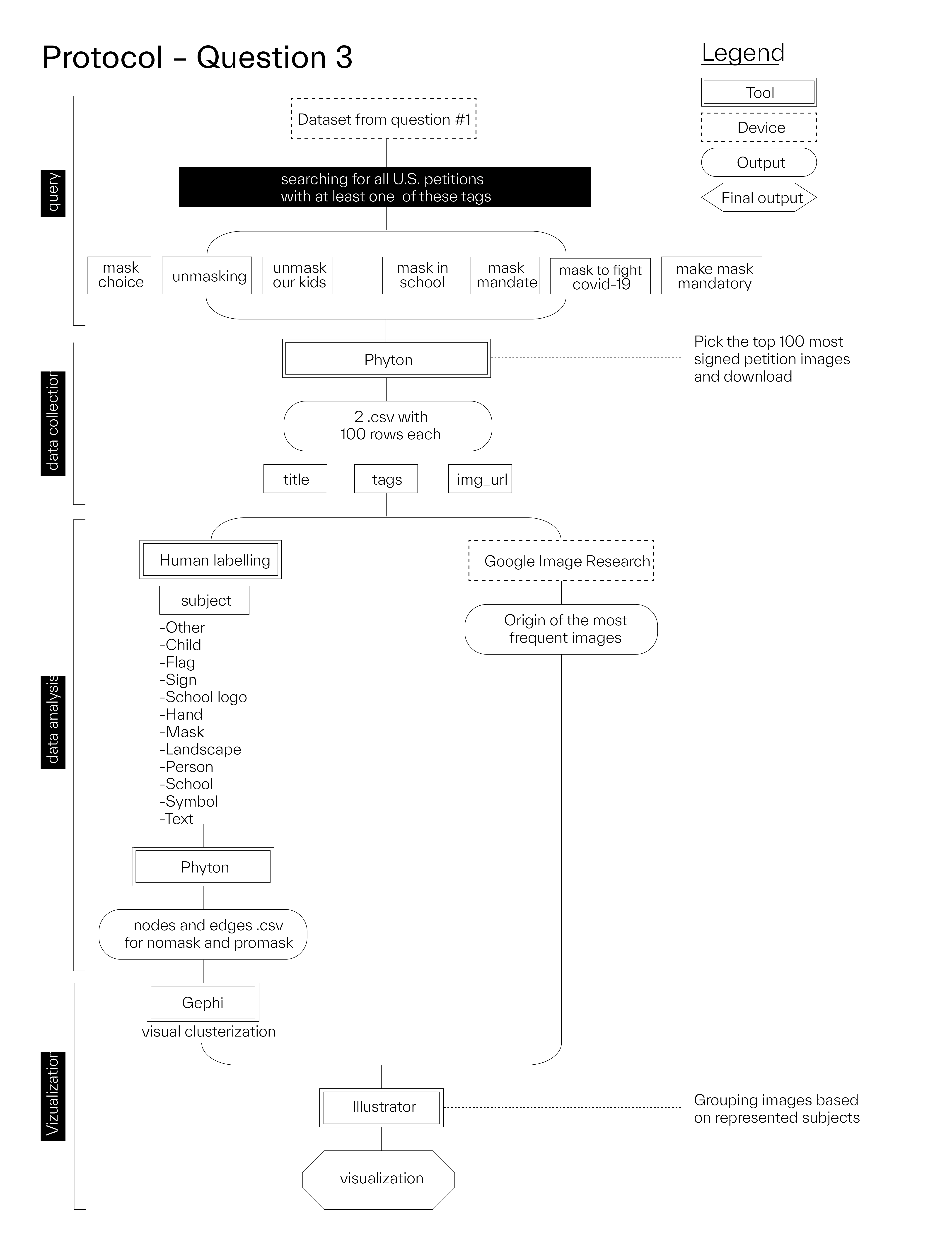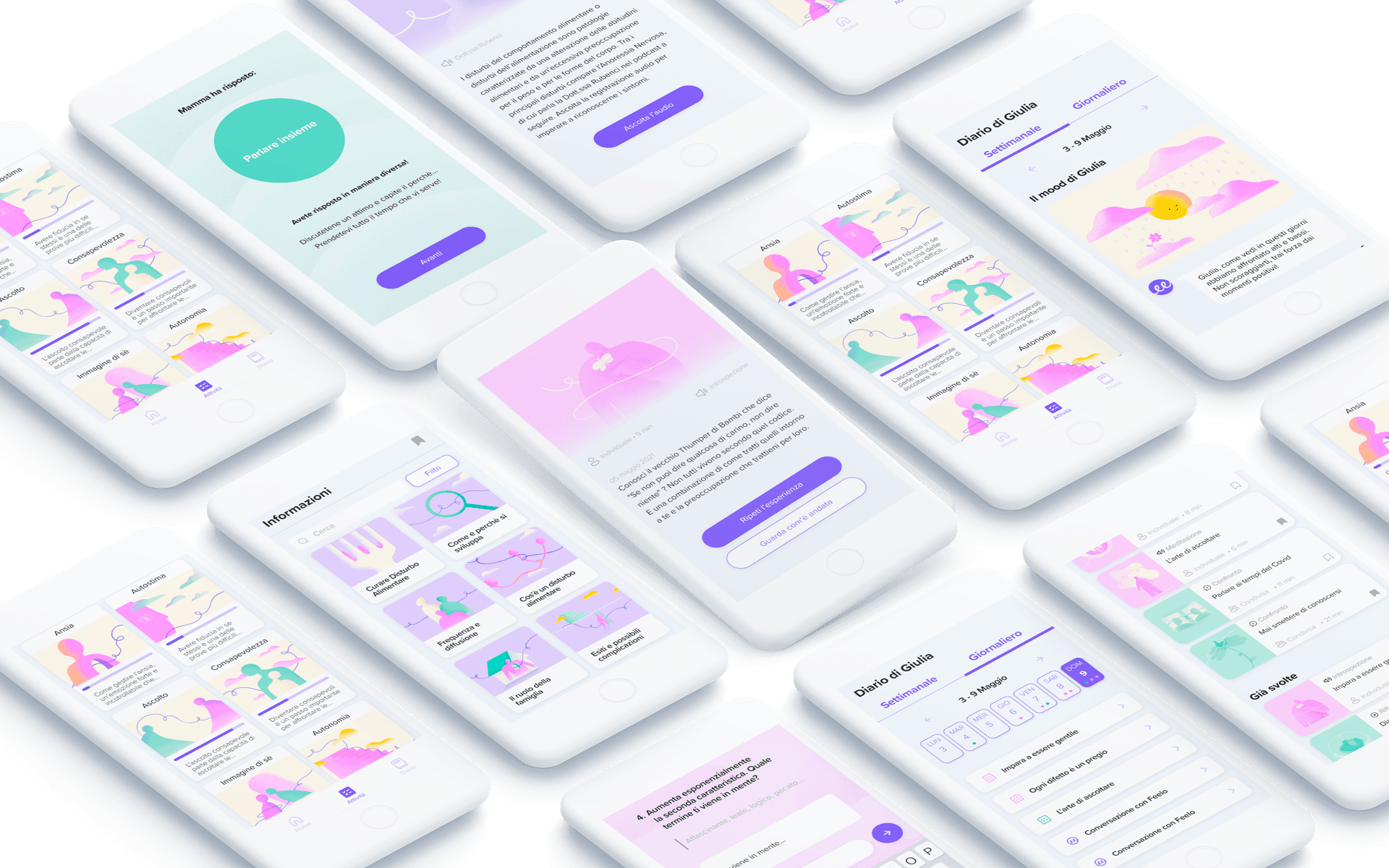 Next project
Fight eating disorders with your caregivers