An exhibition about Sergio Marchionne
Role: UX, Coding
Client: Meeting di Rimini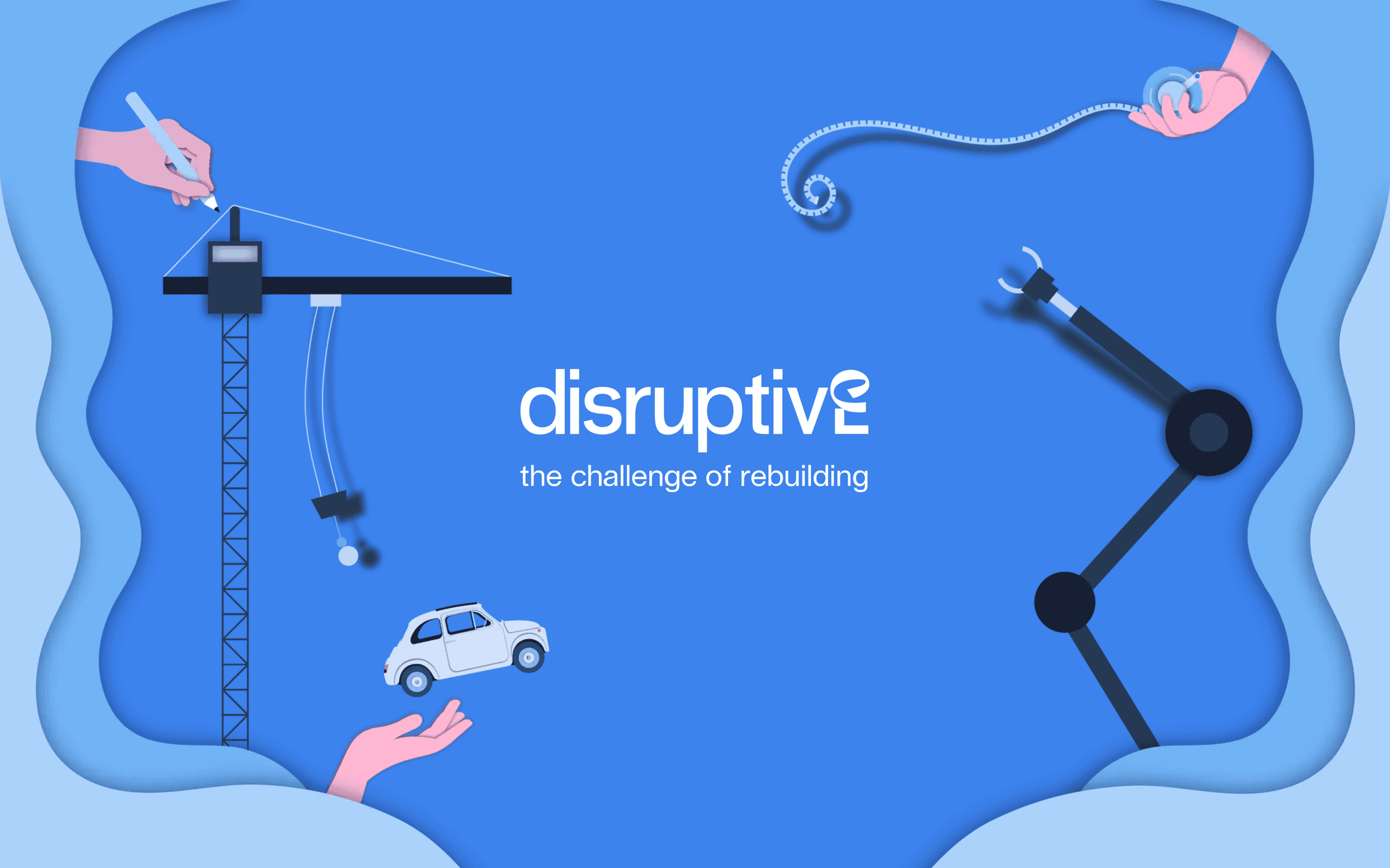 Disruptive: the challenge of rebuilding is a digital exhibit, conceived for digital media. A design-centered exhibition born out of the passion and hard work of young Italian university students.
Visual, experience and experiential design seamlessly blend with storytelling giving birth to an engaging and fascinating 360º experience. Thanks to original content, such as illustrations, video-interviews and other digital content, Disruptive is a completely new way of exploring and approaching the great rebuilding challenge that awaits.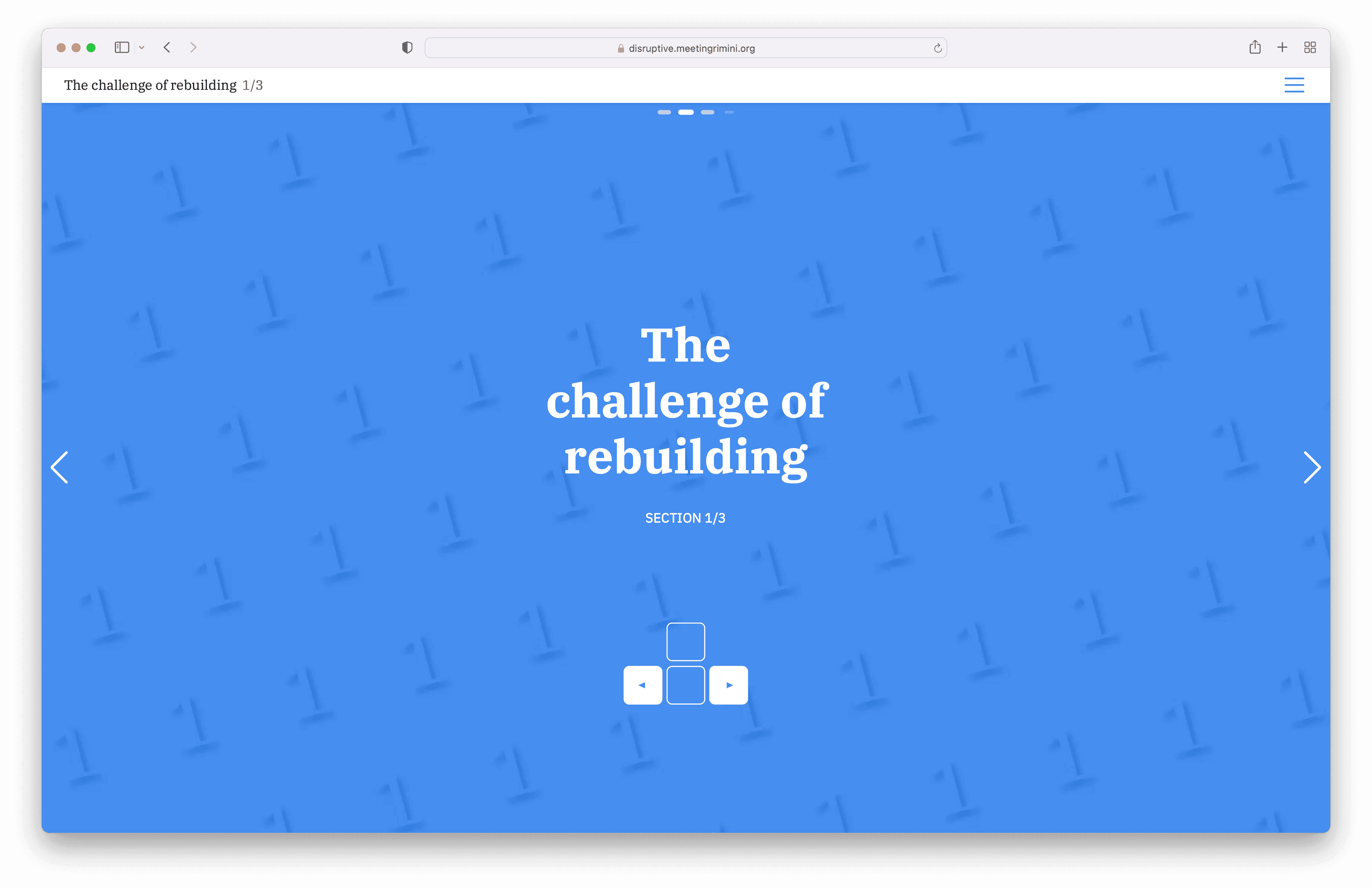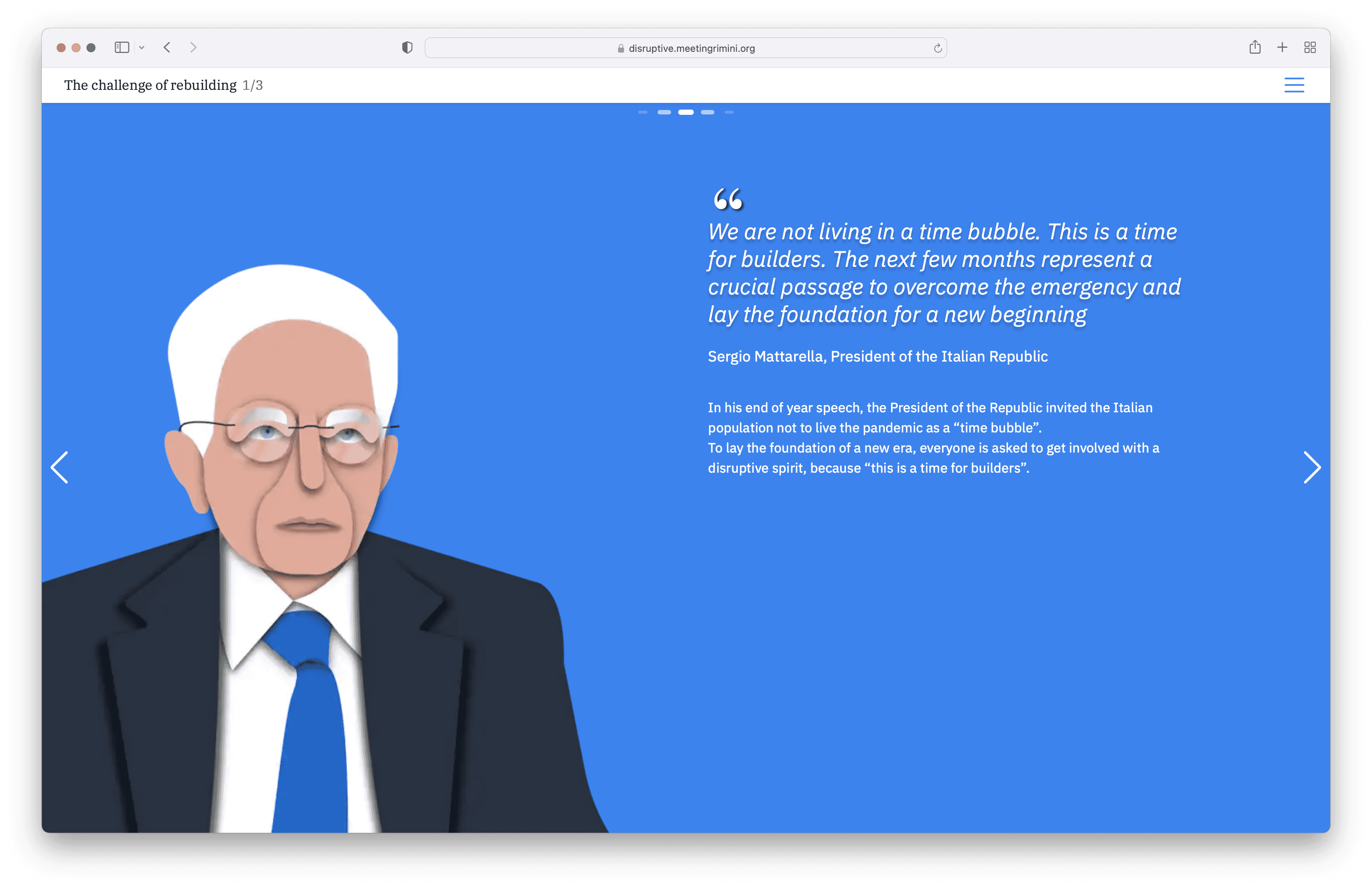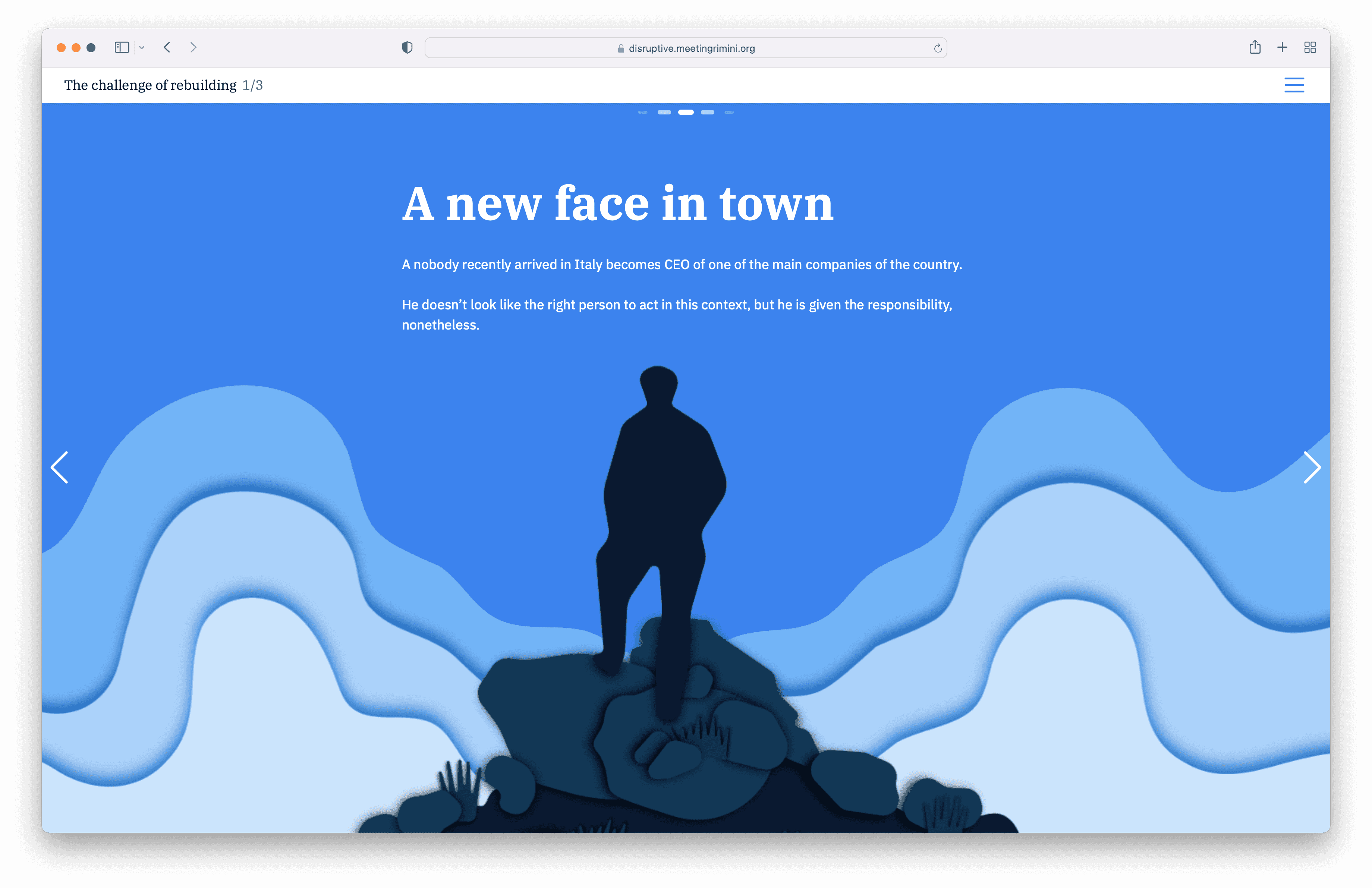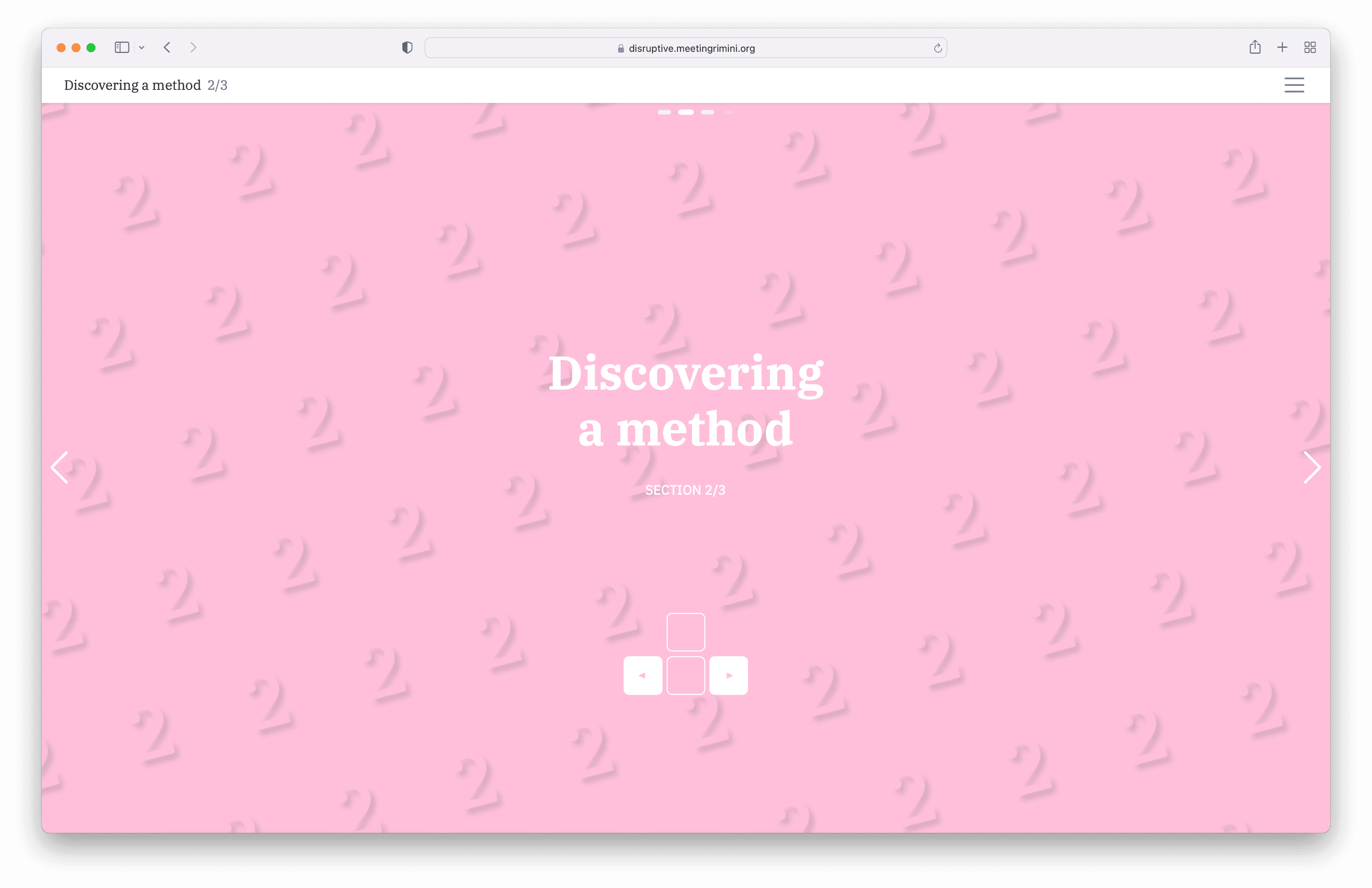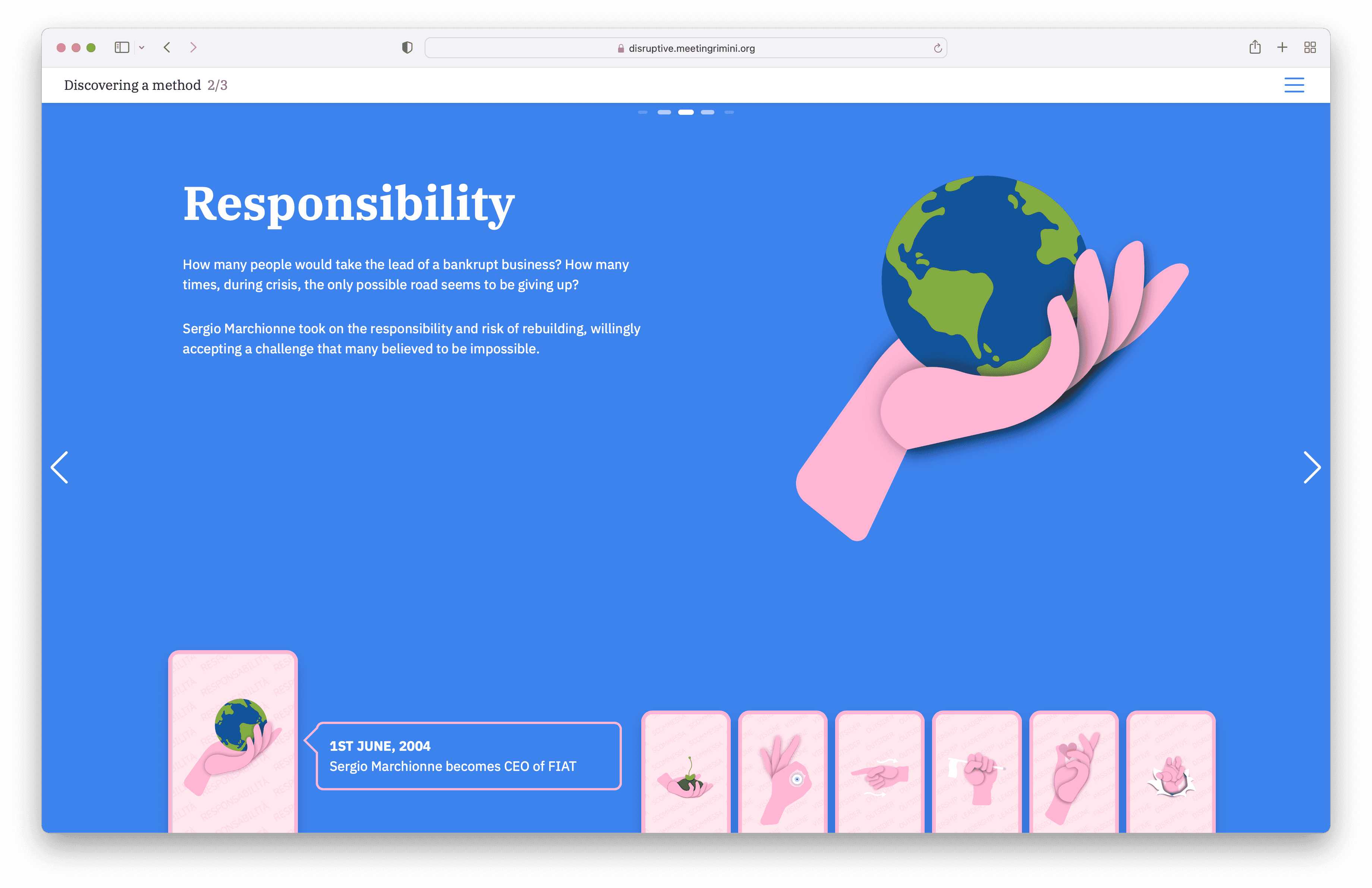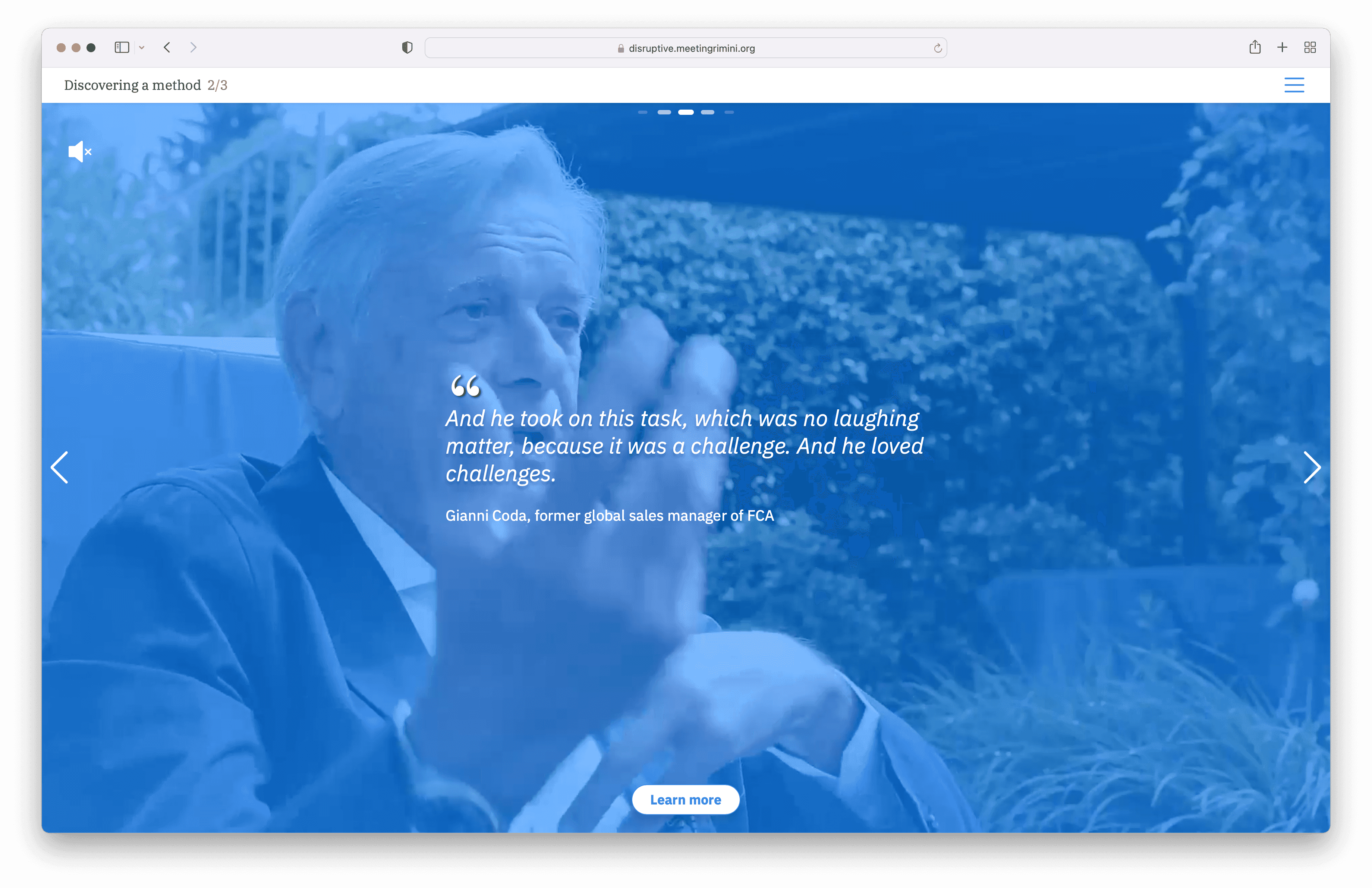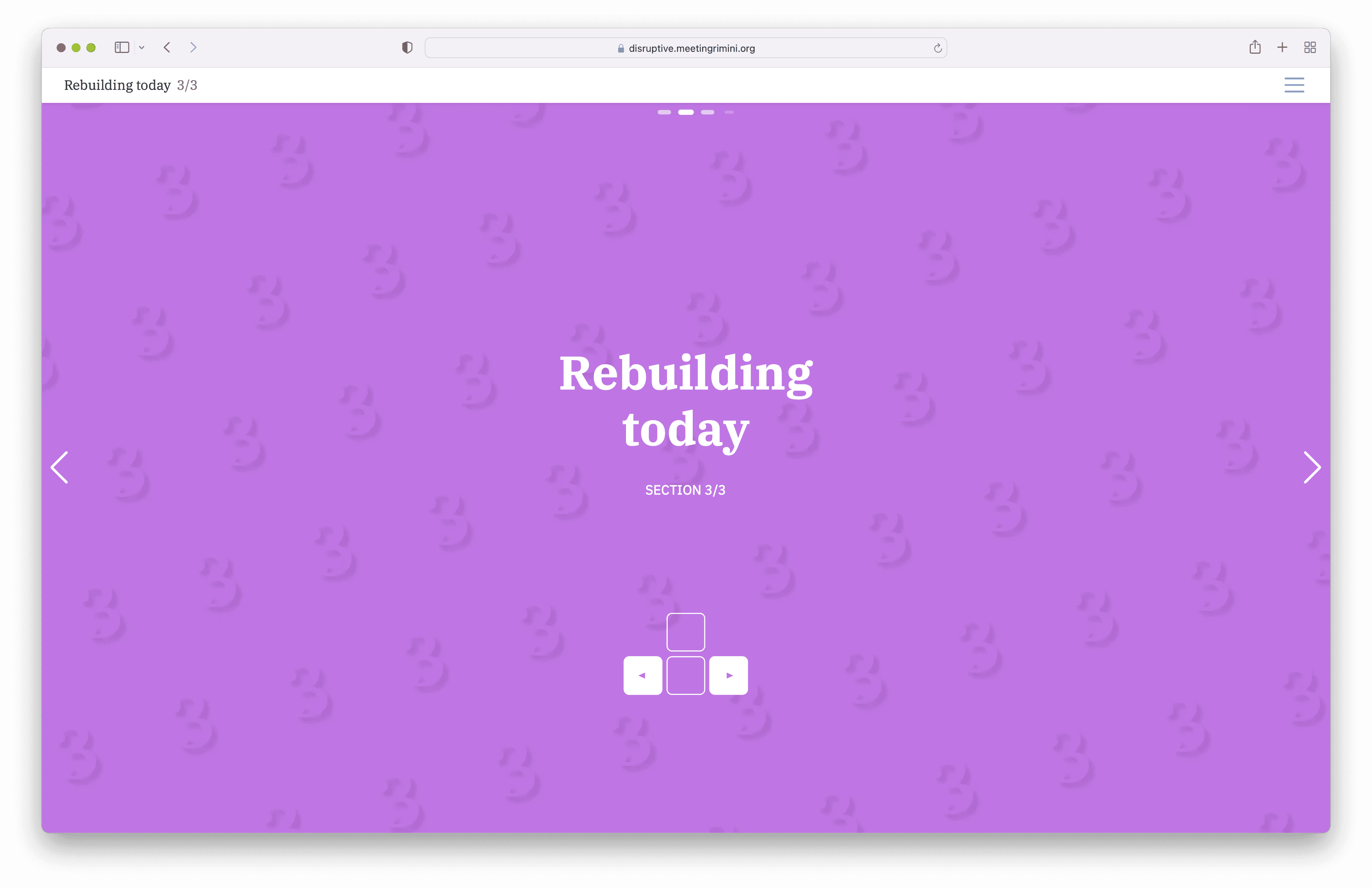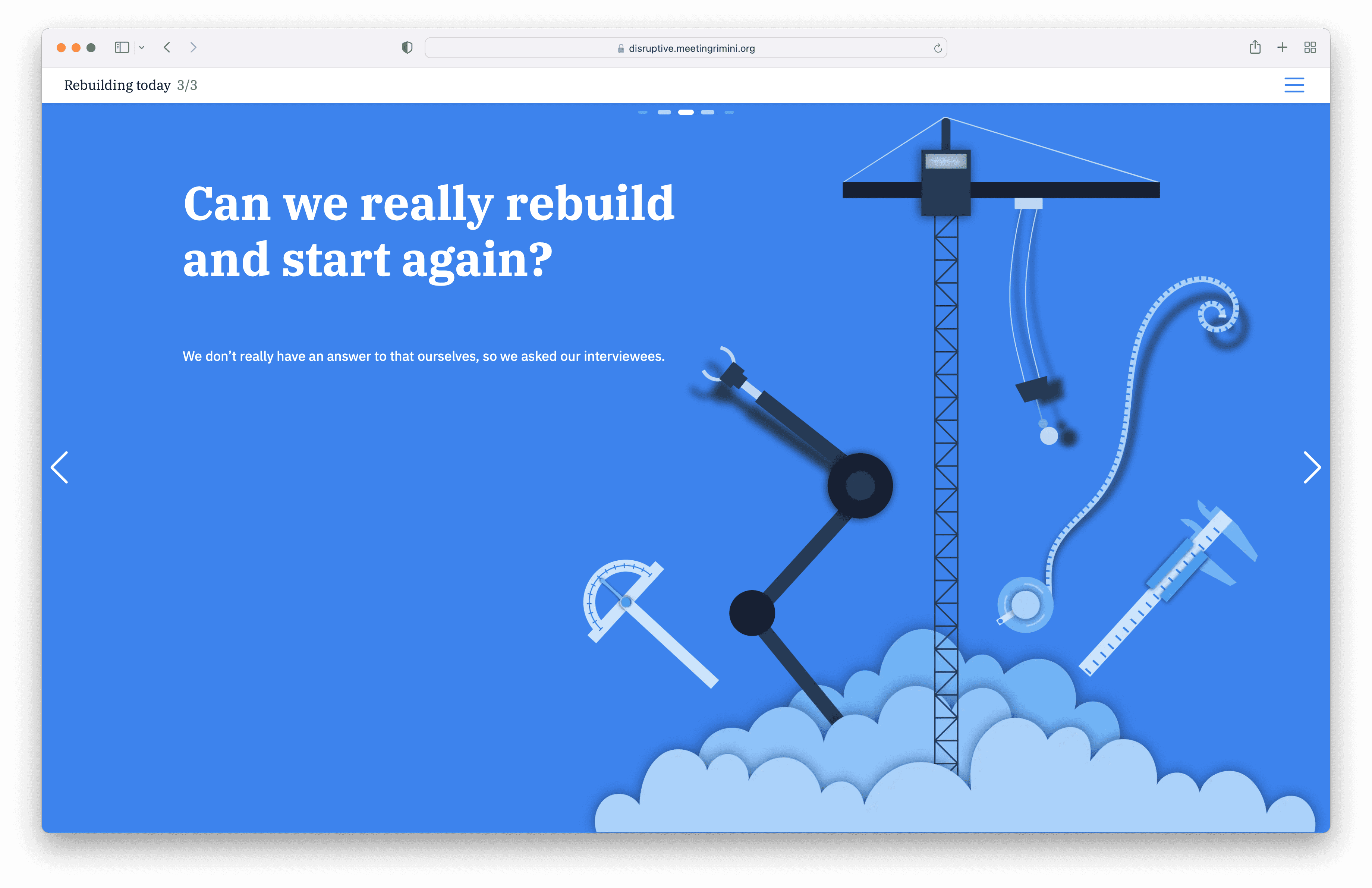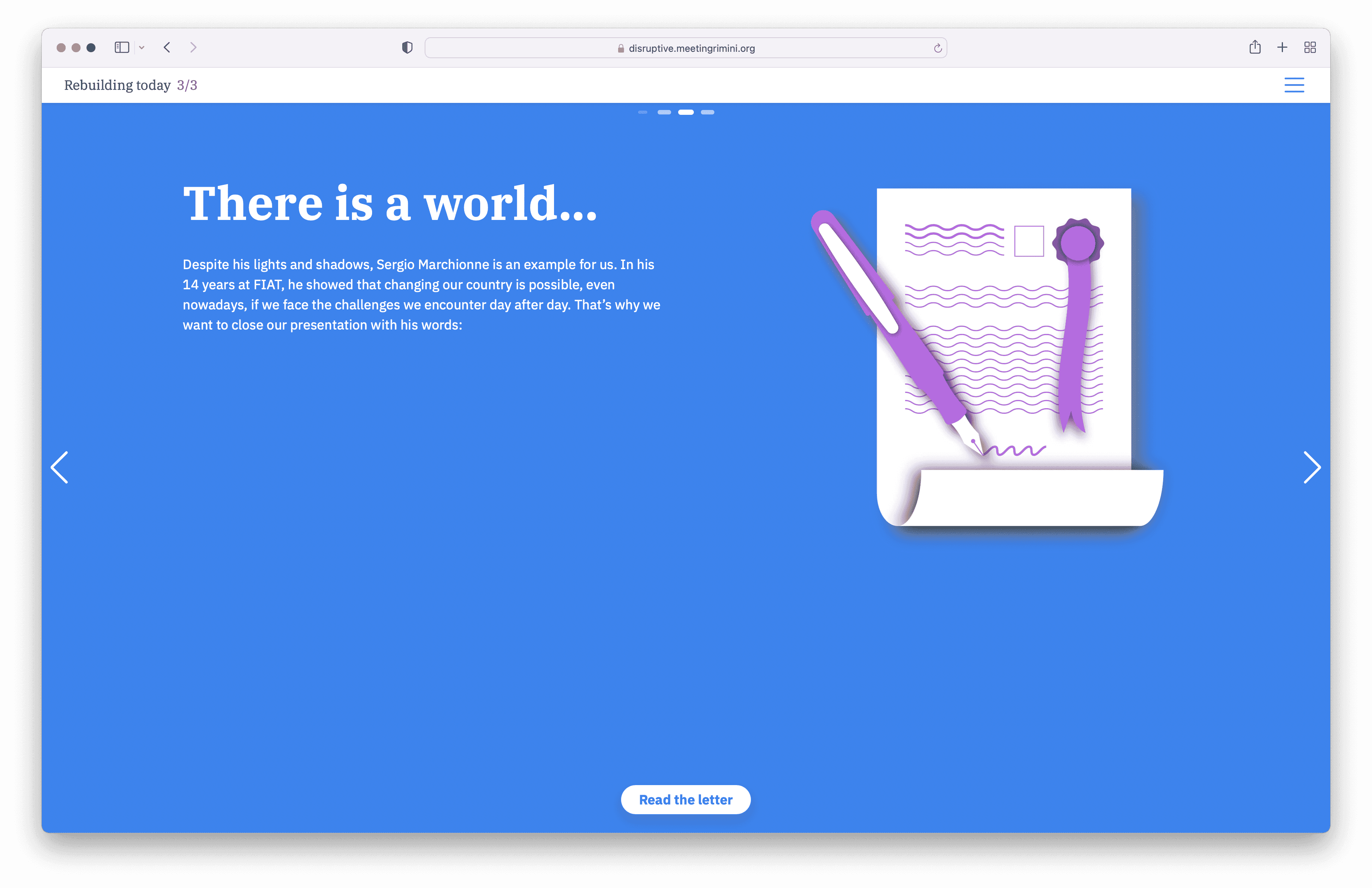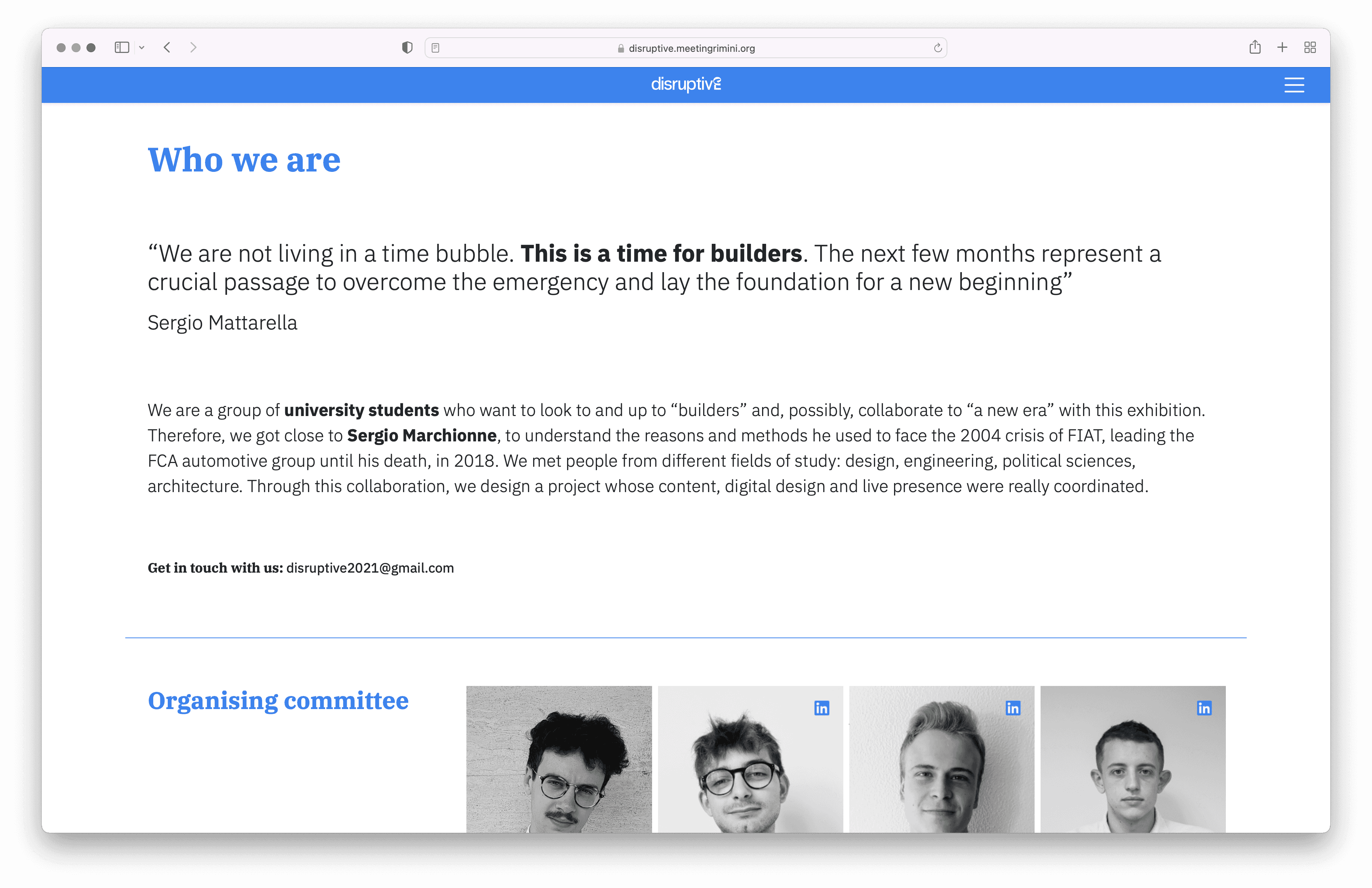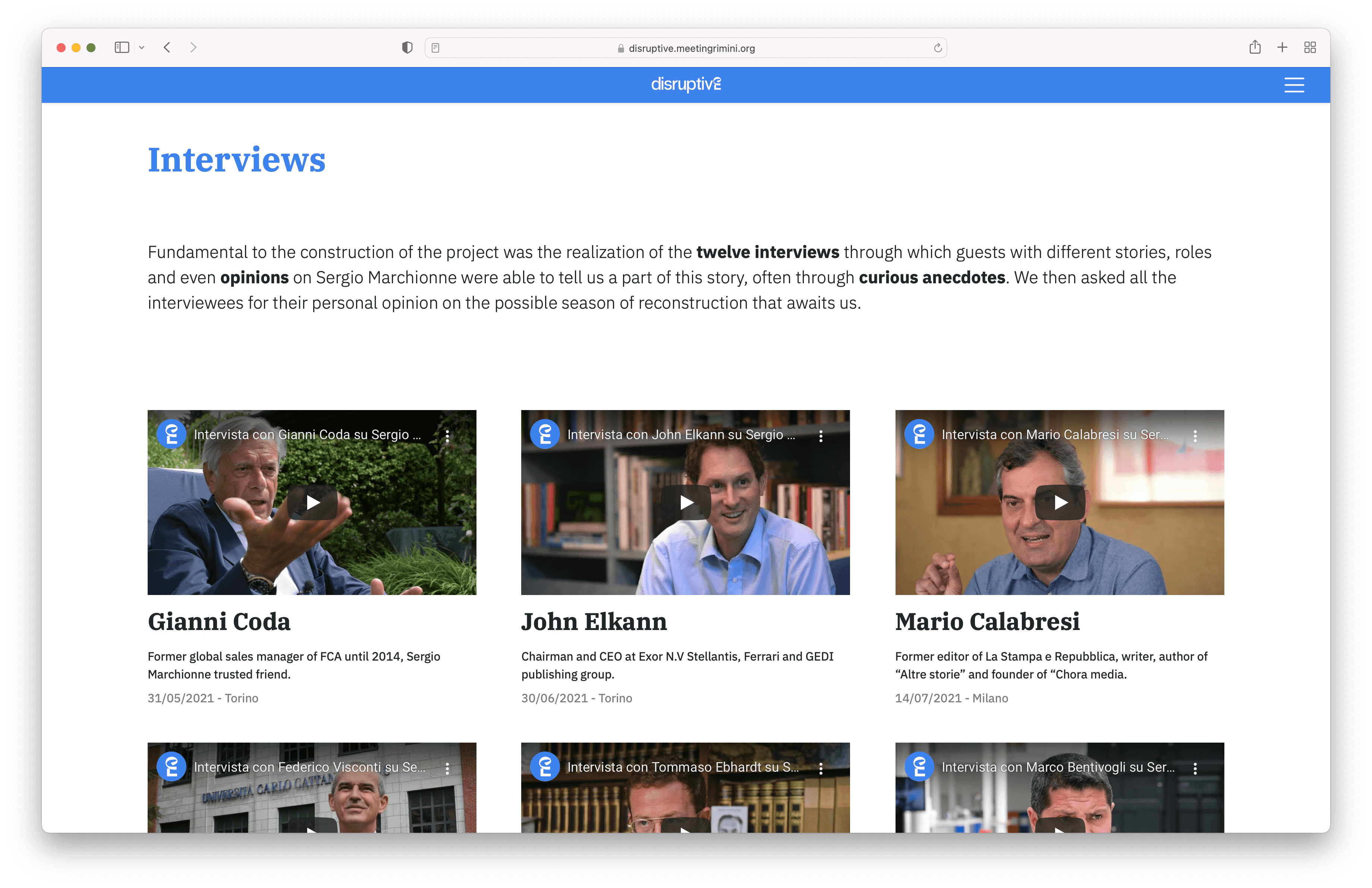 Exhibition
The project was designed during the pandemic. As COVID restrictions decreased, we were also able to give birth to a phisical exhibibition at Riminifiera, designing a space to present the project, the interviews and the life of Sergio Marchionne.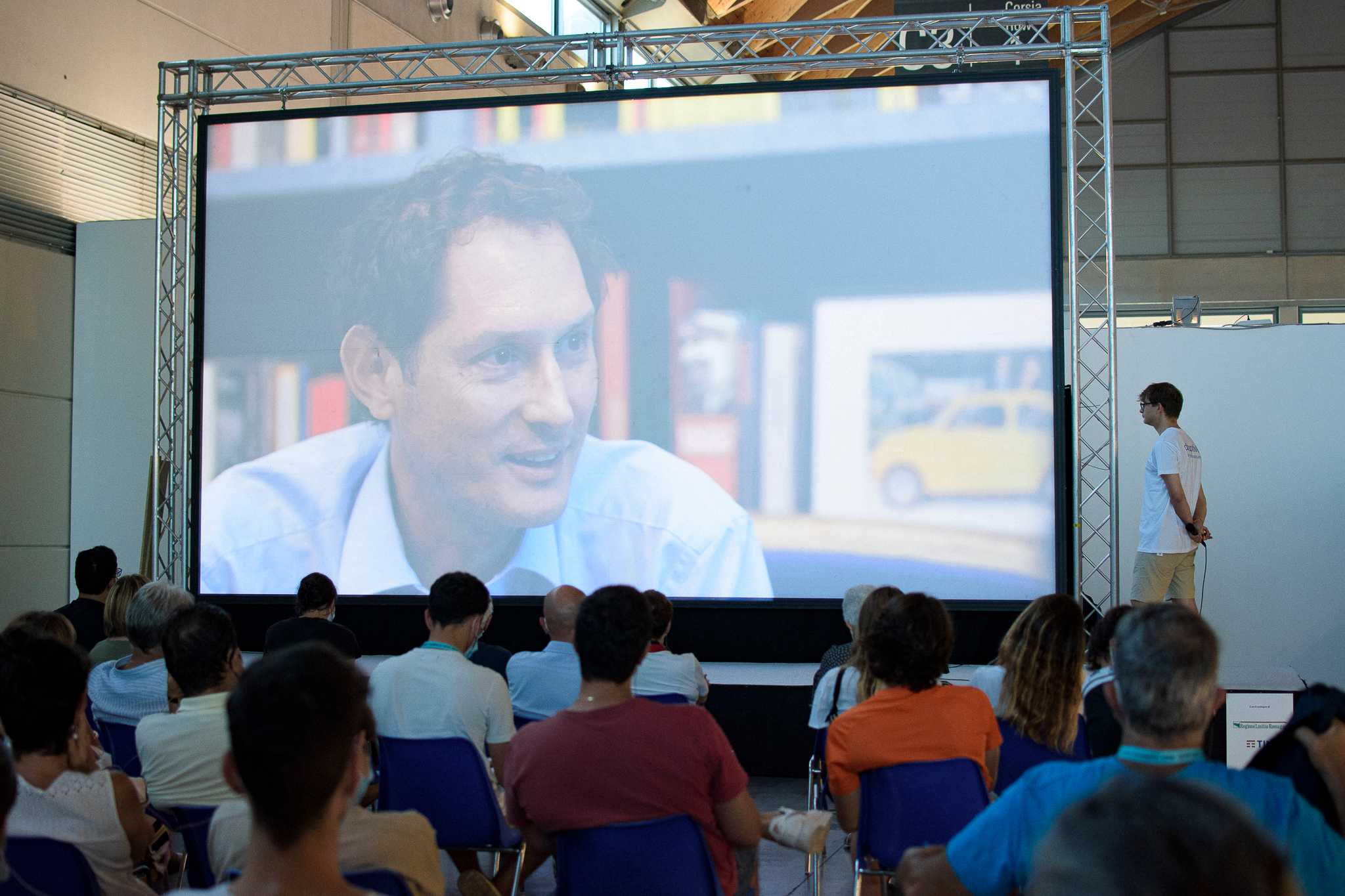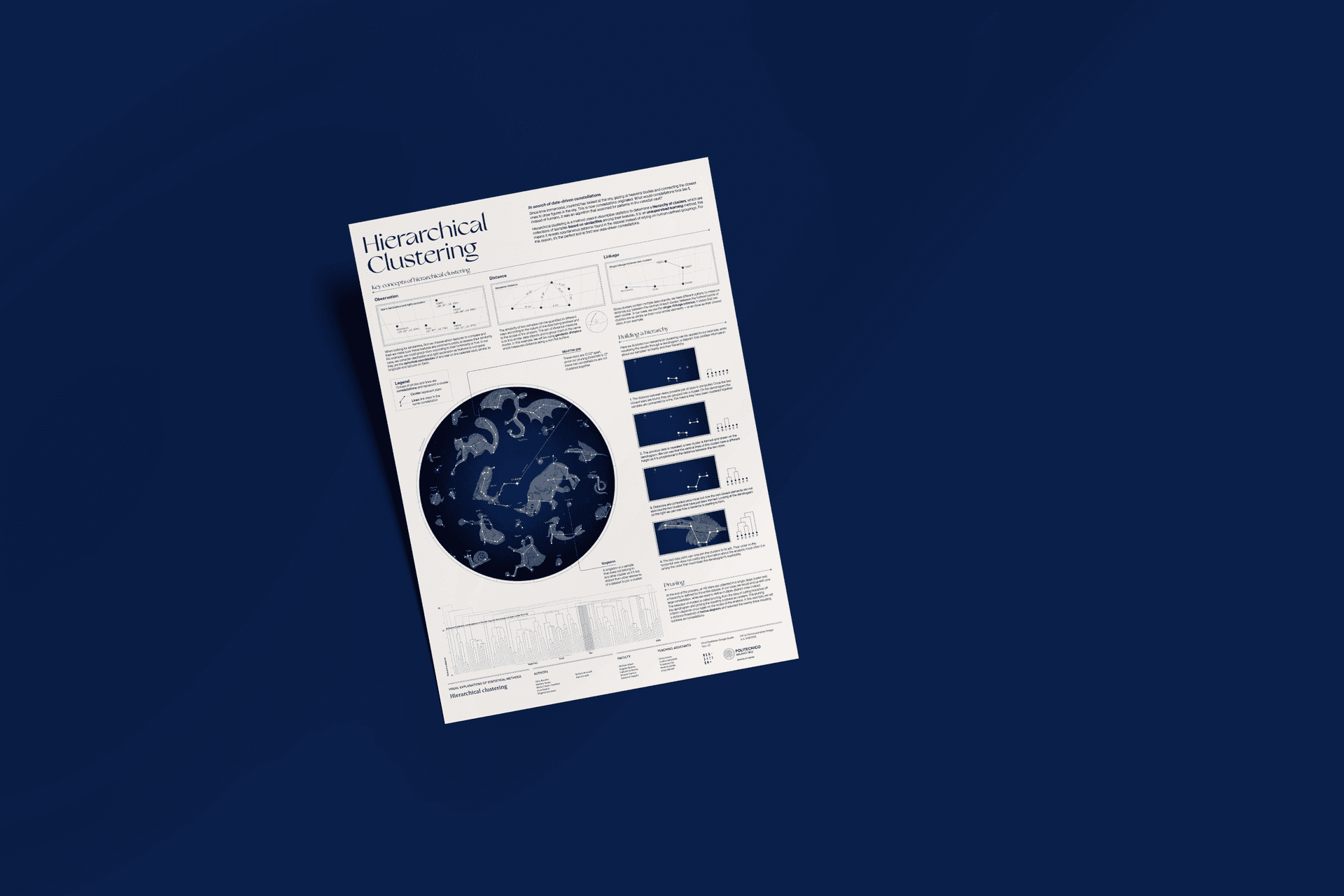 Next project
In search of data-driven constellations